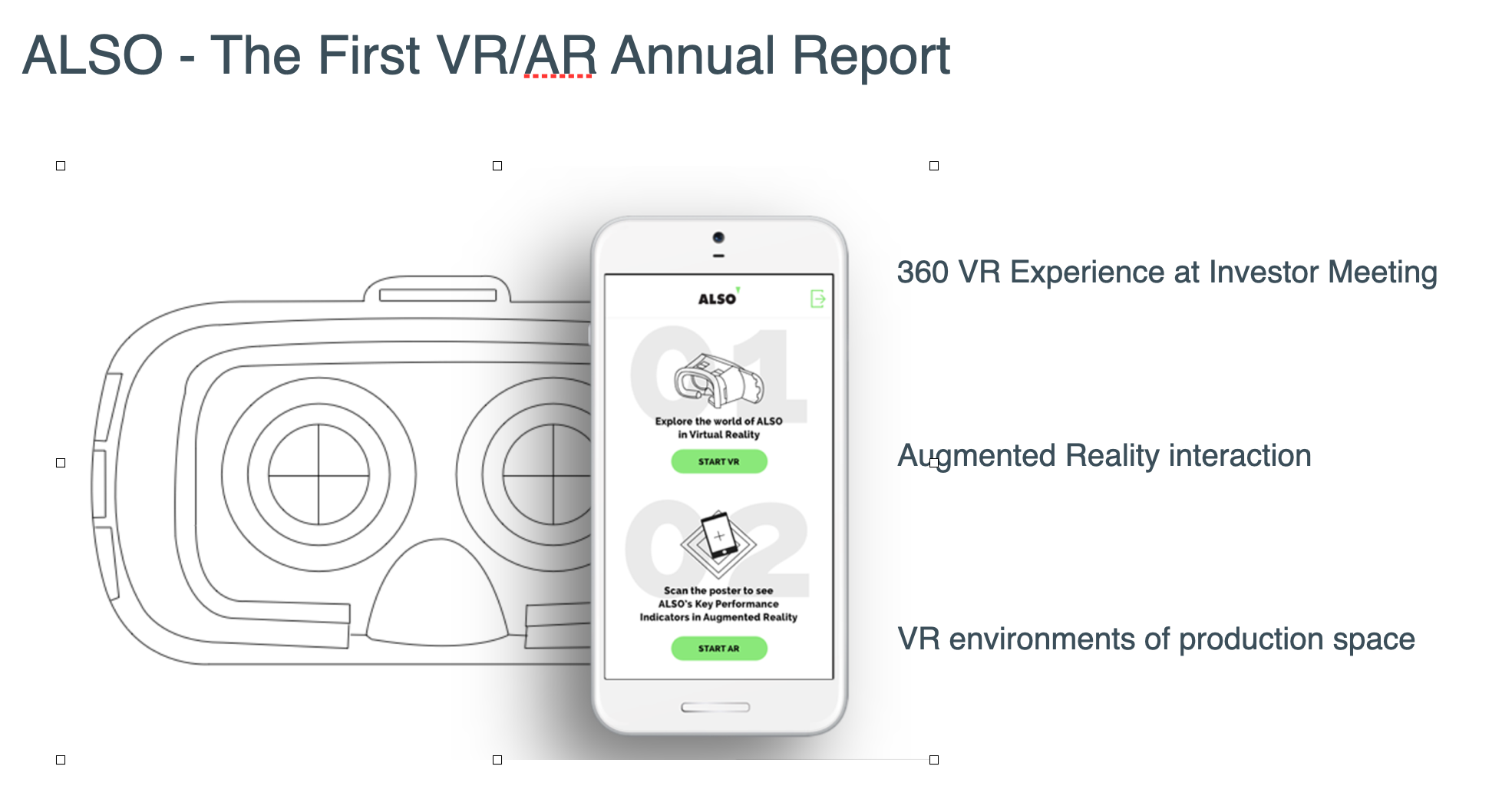 Role: Lead architect, technical project manager, and backup engineer.
Impact: Innovating entertainment utilizing AR/VR with data for attendees to visualize important key metrics.
The ALSO Annual Report 2017 – AHEAD
Being "AHEAD" is the topic of this year's Annual Report. To be and to stay ahead, you need strong determination, in-depth knowledge, business intelligence and good partners. ALSO strives to be this partner for its customers, the vendors and resellers in the ICT industry.
Discover the Annual Report 2017 that will be presented using an interactive Chat Bot!
For the ALSO Annual Report 2016 we decided to not just report last year's performance but to develop an entirely new form of financial reporting. You are invited to a 360° virtual tour through ALSO's various business models and to explore ALSO's Key Performance Indicators in Augmented Reality.
Welcome to the world of ALSO!
ANNUAL REPORT GOES VIRTUAL REALITY