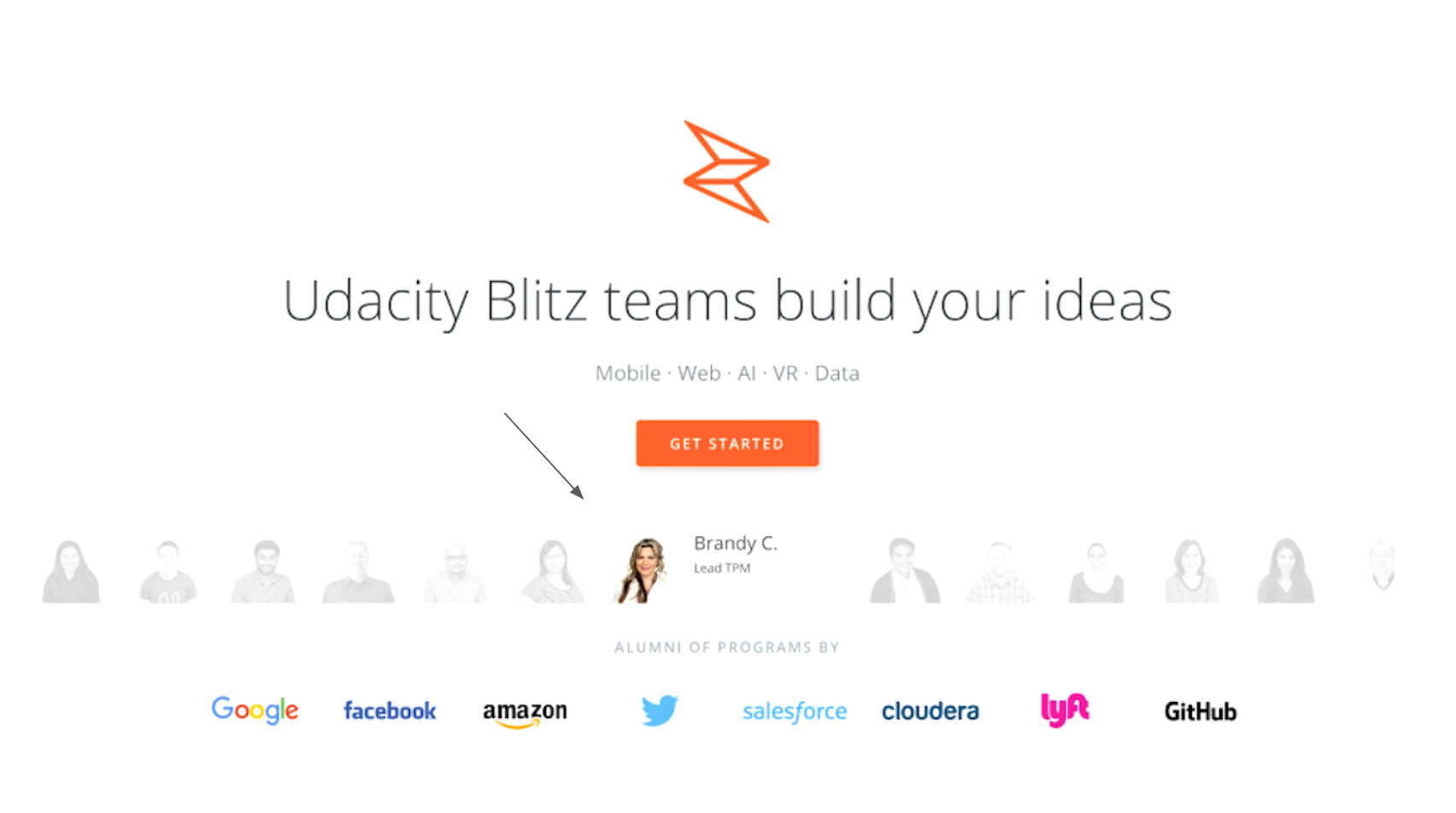 Problem: Graduates of Udacity programs often lack diversity with their portfolios. To solve this issue, Udacity launched Blitz. 
Role: Founding member, Lead technical project manager, architect, and engineer.
Impact: Average 30% month-over-month growth. Successfully built & launched Blitz as a global program to match graduates to companies essentially providing a path for job attainment. The end goal was to validate our programs and the impact they have regarding job attainment. 
Udacity Blitz was a service directly connecting companies with top engineers who develop and fully manage custom software projects. Udacity Blitz teams build mobile apps, websites, and provide data services for innovative companies that need to move fast and get quality results. Companies have the option to hire Udacity Blitz engineers (called Blitzers) for their teams at any time, with no restrictions or fees.
Udacity Blitz gives Nanodegree program alumni new opportunities to apply their skills, add to their resumes, and earn money, while at the same time presenting clients with direct access to the best talent and a clear path to hiring talent for their teams.
"Udacity Blitz is a service we need in today's rapidly changing corporate landscape.  They truly put their engineers first, and it was a pleasure to work with them on our mobile project." —Arianna Huffington, Founder and CEO, Thrive Global